Advertisement
This Weight Watchers Avocado Banana Bread 🥑🍌 is so easy to make and comes out moist and delicious! I tried out a new banana bread recipe with avocado. It was really good!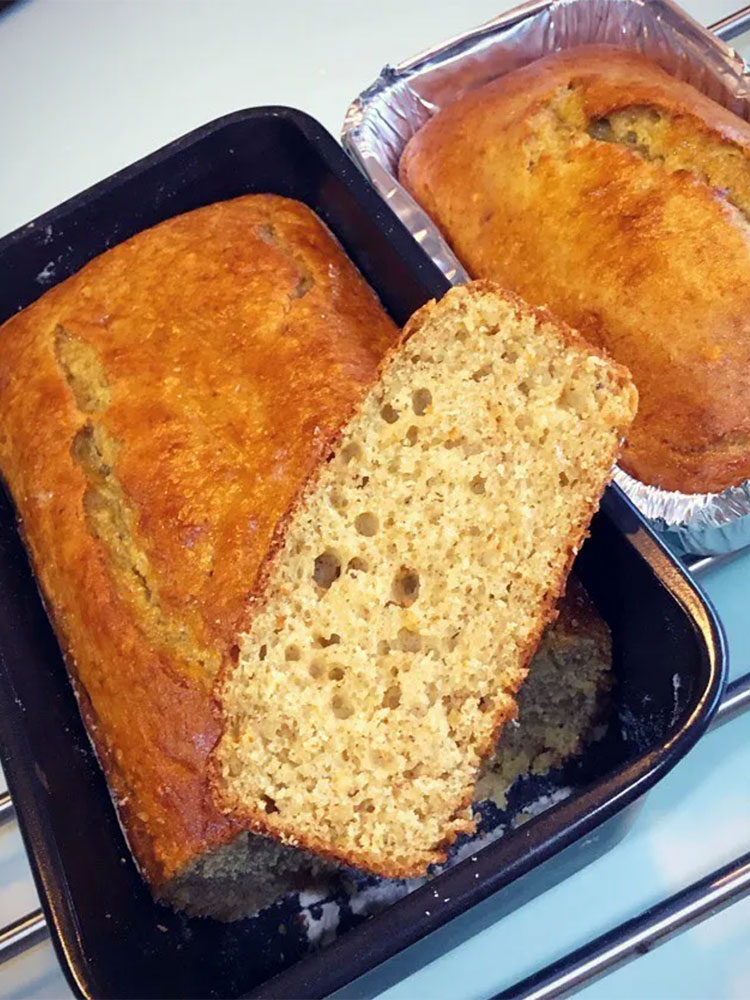 Servings: Makes 12 servings.
4 Points per serving
Advertisement
I add every day new WW recipes, so check back often!
My site is not affiliated with Weight Watchers in any way. I just love creating healthier recipe options. I don't give any advice on diet or eating habits.
HOW DO I MAKE MY AVOCADO BANANA BREAD?
1. First of all, whisk together flour, sugar, baking powder, baking soda, and salt In a large bowl.
2. Then mash the bananas with a fork In a medium bowl.
3. Once bananas are mashed, stir in the yogurt, vanilla, and eggs until fully incorporated.
4. In a small blender or food processor, process the avocado until completely smooth, stopping to scrape down the sides of the bowl.
5. Stir the avocado into the bananas.
6. Add the banana mixture to the flour and stir until well combined.
7. Pour the batter into a prepared 9X5 loaf pan(I just sprayed mine with cooking spray).
8. Bake at 325 for about 60-65 minutes or until a toothpick inserted into the center of the loaf comes out clean.
9. Let cool on a wire rack.
Continue on to the next page for the list of ingredients and print the recipe
Advertisement