Advertisement
This delicious, quick and easy broccoli salad is one of my favorites salad! The crisp broccoli, sweet dried cranberries, salty sunflower seeds, and bacon bits, tossed with the tangy, sweet, creamy, homemade dressing, make for a great combination!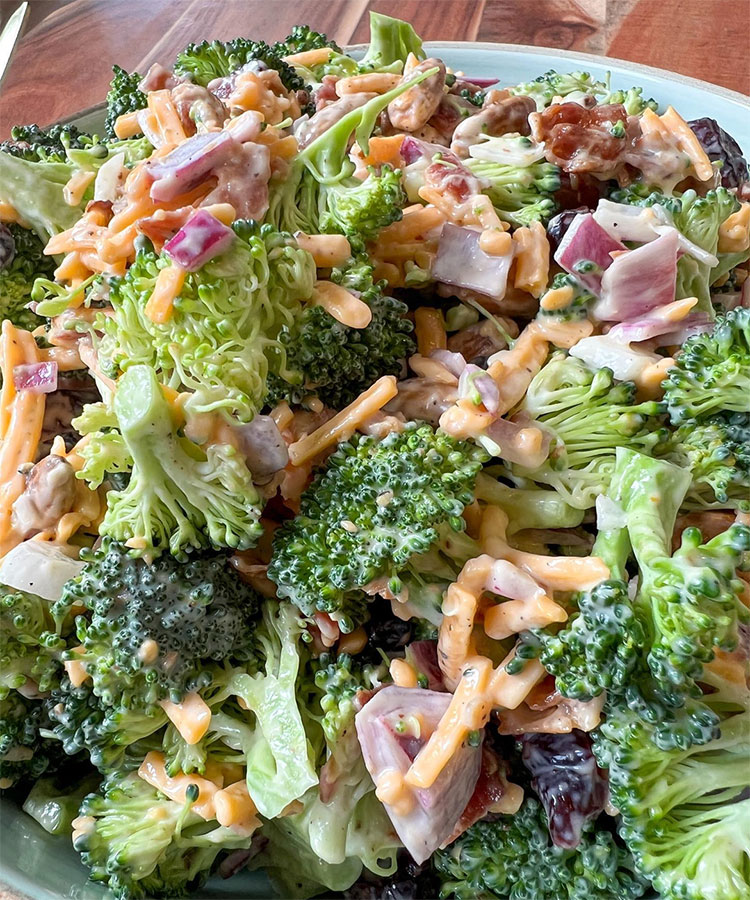 Servings: Makes 6 servings of about 1 1/2 cups.
4 Points per serving
Advertisement
I add every day new WW recipes, so check back often!
My site is not affiliated with Weight Watchers in any way. I just love creating healthier recipe options. I don't give any advice on diet or eating habits.
Double-check points on the official calculator.
HOW DO I MAKE MY BROCCOLI SALAD?
1. Whisk together cider vinegar, sweetener, mayonnaise, Greek yogurt, salt and pepper in a medium bowl.
2. Set aside.
3. In a large bowl, combine broccoli, onion, peppers, cranberries, sunflower seeds, and bacon bits.
4. Pour in the prepared dressing and toss to blend.
5. Before serving refrigerate for at least one hour.
6. This tastes best when it is made a day ahead of time!
Continue on to the next page for the list of ingredients and print the recipe
Advertisement