Advertisement
This Weight Watchers easy one-pot pesto chicken noodle soup recipe comes together in minutes and is a perfect, warm, cozy, comfort food for Fall!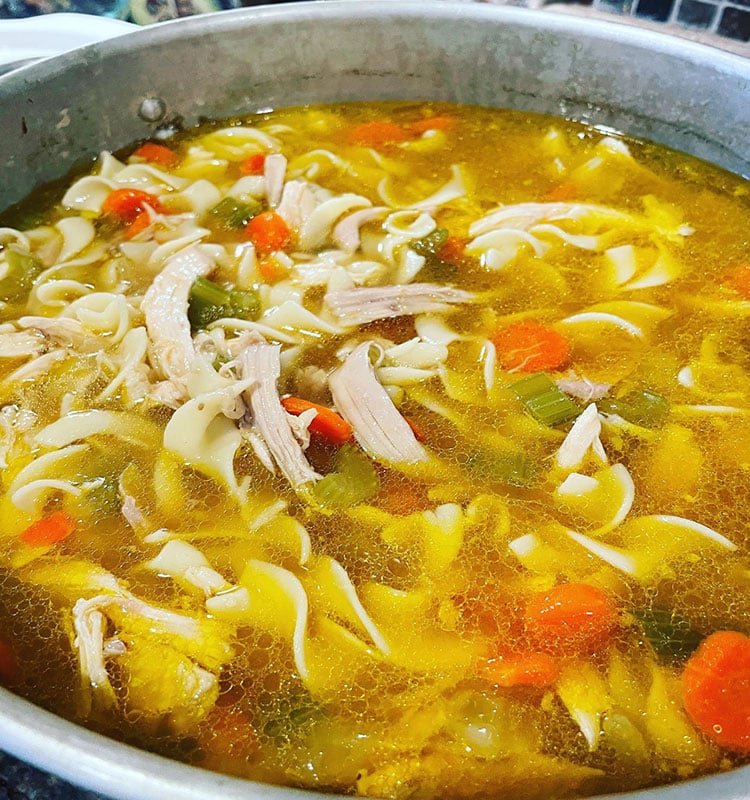 Servings: Makes 4, 1 3/4 cup servings.
6 Points per serving
Advertisement
I add every day new WW recipes, so check back often!
My site is not affiliated with Weight Watchers in any way. I just love creating healthier recipe options. I don't give any advice on diet or eating habits.
Double-check points on the official calculator.
HOW DO I MAKE MY ONE-POT PESTO CHICKEN NOODLE SOUP?
1. Add chicken broth, thyme, pepper and bay leaves to a large pot and stir.
2. Bring to a boil on medium/high heat.
3. Once it comes to a boil, turn the heat to low, cover, and let simmer for 10 minutes.
4. Add in chicken and noodles, stir, and increase the heat, bringing it to a boil.
5. Once it comes to a boil, reduce heat to low and cook until noodles soften, about 6-8 minutes.
6. Remove bay leaves and add in pesto, stirring well.
7. Let simmer for another 2-3 minutes. Enjoy!
Continue on to the next page for the list of ingredients and print the recipe
Advertisement