Advertisement
Today I'm making a delicious and easy Lemon Cheesecake. This is a Weight Watchers-friendly lemon cheesecake that you can enjoy on your Weight Watchers Points Plan. This is an easy recipe for the whole family.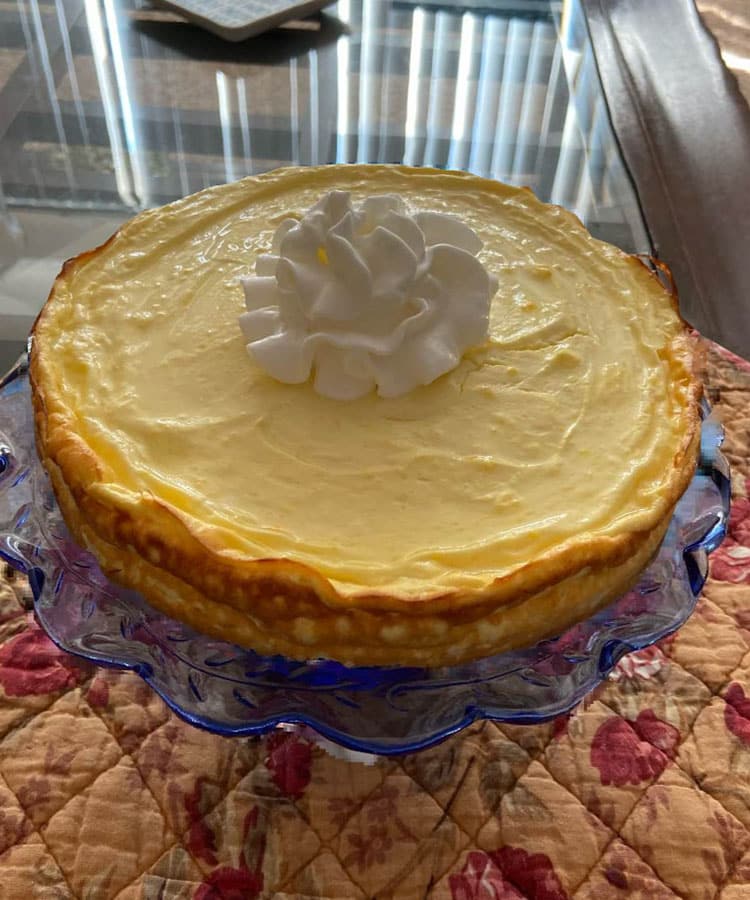 Servings: Makes 8 servings
1 Point® per serving
Advertisement
I add every day new WW recipes, so check back often!
My site is not affiliated with Weight Watchers in any way. I just love creating healthier recipe options. I don't give any advice on diet or eating habits.
Double-check points on the official calculator.
HOW DO I MAKE MY LEMON CHEESECAKE?
1. In a mixing bowl add eggs, lemon extract, lemon juice, sugar substitute and beat well.
2. Add yogurt and dry pudding, mix well.
3. Pour into a lightly greased with non-stick cooking spray pie dish or springform pan. I use a 9 inch springform pan.
4. Bake 350 for 30 min.
5. It may look jiggly at first but once it's chilled, it will set.
6. Let it cool down for about 15-20 min, then cover it with plastic wrap and let it cool overnight in the refrigerator.
7. It's recommended to chill overnight before eating.
8. It may take up to 12 hours for the texture and flavor to be fully set.
9. It's better to chill it for a longer time for the better it tastes.
Continue on to the next page for the list of ingredients and print the recipe
Advertisement