Advertisement
Lasagna is my favorite and I love it, but the traditional version can take up a good portion of my daily points. This Weight Watchers Lasagna recipe is made with ground turkey and is so easy in your Instant Pot!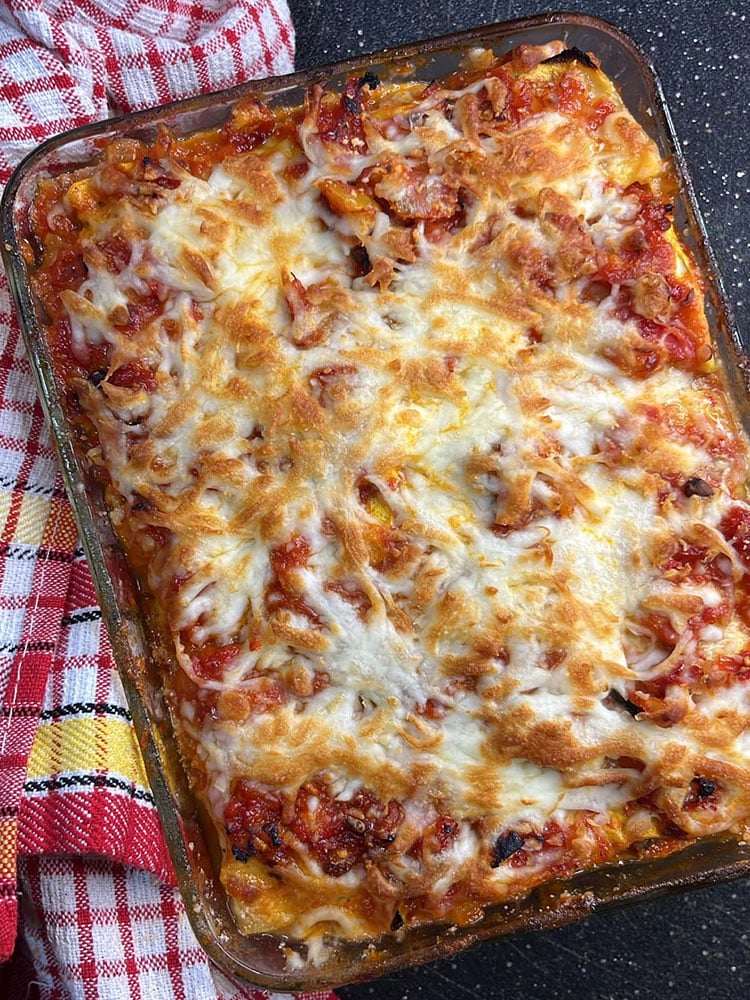 Servings: Makes 6 servings
6 Points® per serving
Advertisement
I add every day new Weight Watchers recipes, so check back often!
My site is not affiliated with Weight Watchers in any way. I just love creating healthier recipe options. I don't give any advice on diet or eating habits.
Double-check points on the official calculator.
HOW DO I MAKE MY WW LASAGNA RECIPE?
1. In a small bowl mix ¾ cup Italian cheese and ricotta together, and set it aside. Keep the last ¼ cup of cheese for the top.
2. Combine your crushed tomatoes, oregano, thyme, parsley, black pepper, onion powder, and garlic In another bowl.
3. Coat the bottom of a 7-inch Instant Pot-safe pan with sauce. Then, cut your lasagna noodles as needed to fit in the pan and cover the sauce.
4. Then add a layer of the cheese mixture, uncooked ground turkey, and spinach. Do the same thing with the remaining ingredients.
5. Then top with the reserved ¼ cup of Italian cheese and cover your pot tightly with aluminum foil.
6. Add a trivet in the bottom of the Instant Pot insert and add 2 cups of water. Lower Carefully your lasagna on top of the trivet.
7. Close and lock the lid and place the pressure valve in the sealing position. Select Pressure Cook (high) and set the cooking time to 35 minutes.
8. Once your cooking time is complete, allow the pressure to release naturally for at least 15 minutes. Take off the lid when the pressure valve drops.
9. Carefully lift your lasagna from your Instant Pot. Remove the foil from the top. I personally prefer to place it in the oven and broil it to brown the top. Top with fresh basil and serve.
Continue on to the next page for the list of ingredients and print the recipe
Advertisement