Advertisement
This Weight Watchers Bubble Up Chicken Pot Pie recipe tastes great, easy to make, filling and only 5 points per serving.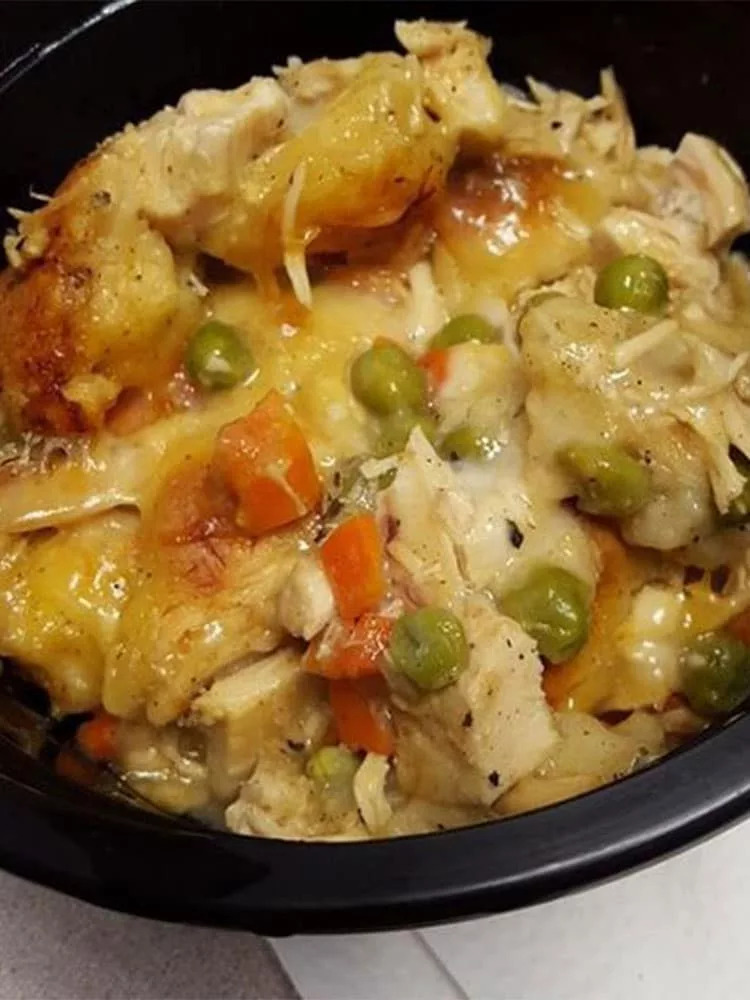 Servings: Makes 8 servings
5 Points® per serving
Advertisement
I add every day new WW recipes, so check back often!
My site is not affiliated with Weight Watchers in any way. I just love creating healthier recipe options. I don't give any advice on diet or eating habits.
Double-check points on the official WW calculator.
HOW DO I MAKE MY BUBBLE-UP CHICKEN POT PIE?
1. Preheat oven to 350 degrees F.
2. Add the soup, sour cream and cheese in a large mixing bowl, stir together.
3. Then add the chicken, vegetables and garlic powder and stir again.
4. Cut each biscuit into 8 pieces, then add them to the soup mixture and stir.
5. Using no-stick cooking spray, spray a casserole dish, then add the soup mixture.
6. Bake for 35 minutes. Enjoy!
Continue on to the next page for the list of ingredients and print the recipe
Advertisement