Advertisement
This Weight Watchers cheeseburger pizza recipe is so delicious and easy to make and if you like cheeseburgers and pizza like me, you're going to want to try this one!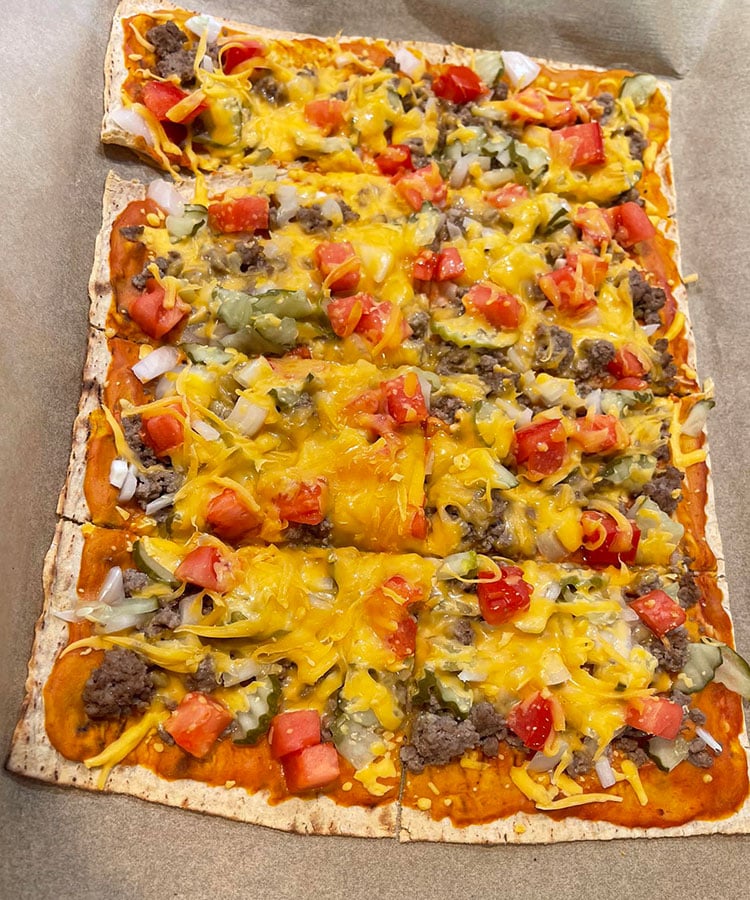 Servings: Makes 12 servings
4 Points® per (large) slice
Advertisement
I add every day new Weight Watchers recipes, so check back often!
My site is not affiliated with Weight Watchers in any way. I just love creating healthier recipe options. I don't give any advice on diet or eating habits.
Double-check points on the official calculator.
HOW DO I MAKE MY CHEESEBURGER PIZZA?
1. Preheat the oven to 400 degrees F.
2. Unroll the pizza dough and bake for about 8 minutes.
3. Cook the ground beef when the dough is baking.
4. Then add the Worcestershire sauce, garlic powder, onion powder, salt and pepper.
5. During the cooking process, break up the ground beef into small pieces.
6. After the pizza bakes for 8 minutes remove it from the oven and add the cheddar cheese and ground beef.
7. Bake for an extra 6 minutes or until the crust turns golden brown.
8. Remove the pizza from the oven and add the rest of the toppings – Thousand Island dressing, lettuce, onions, tomatoes, and pickles.
Continue on to the next page for the list of ingredients and print the recipe
Advertisement