Advertisement
This Weight Watchers Pepperoni Pizza Casserole recipe is a mouth-watering casserole that combines two of my most likely favorite foods – pizza and pasta. low in points and so delicious.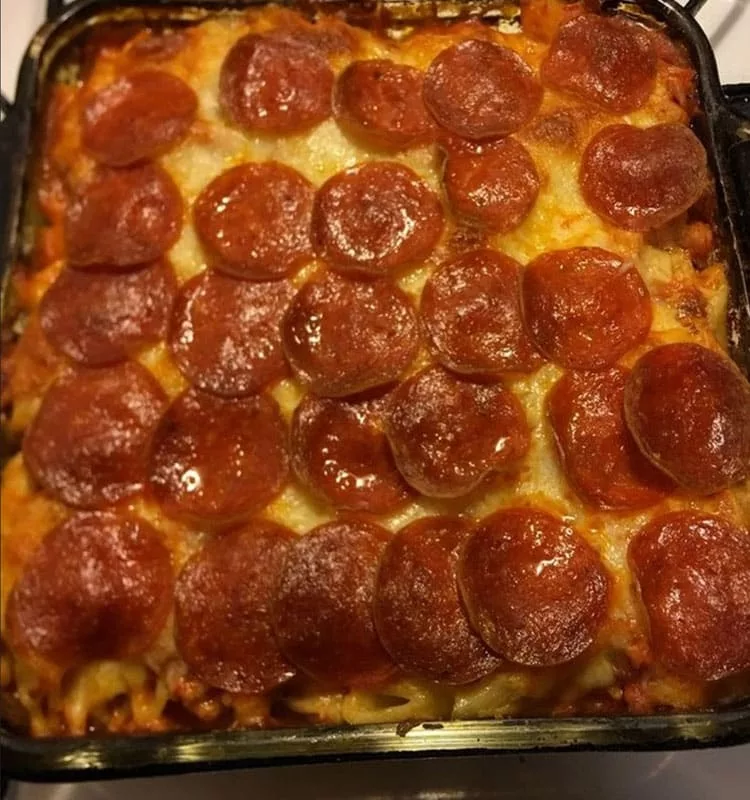 Servings: Makes 12 servings
3 Points® per serving (1 Cup)
Advertisement
I add every day new WW recipes, so check back often!
My site is not affiliated with Weight Watchers in any way. I just love creating healthier recipe options. I don't give any advice on diet or eating habits.
Double-check points on the official calculator.
HOW DO I MAKE MY PEPPERONI PIZZA CASSEROLE?
1. Preheat the oven to 350 degrees.
2. Cook the pasta and drain it well.
3. On medium-high heat, cook the ground turkey, onion, and garlic in olive oil in a skillet over until the meat is completely browned.
4. Then reduce the heat in the skillet to low and stir in the tomato sauce and Italian seasoning.
5. Combine the meat sauce, pasta, 1 cup of cheese, and 16 slices of pepperoni in a large mixing bowl.
6. Stir to combine well.
7. In a 9×13 baking dish press the mixture into and top with the remaining cheese and pepperoni.
8. Line the pan with foil and bake for 20 minutes.
9. Uncover, and bake for an additional 10 minutes before serving.
Continue on to the next page for the list of ingredients and print the recipe
Advertisement