Advertisement
This Weight Watchers Taco Bubble Up Casserole is not only Weight Watchers friendly, it is easy and tasty and comes together in minutes! The best part is my kids love it too!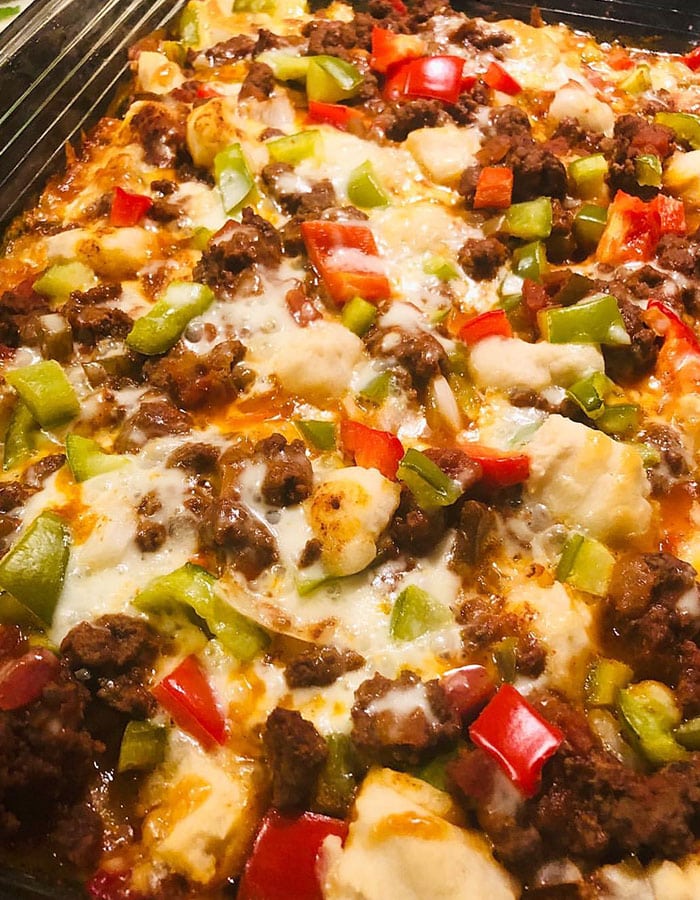 Servings: Makes 6 servings
7 Points per serving
Advertisement
I add every day new WW recipes, so check back often!
My site is not affiliated with Weight Watchers in any way. I just love creating healthier recipe options. I don't give any advice on diet or eating habits.
Double-check points on the official calculator.
I cut it into 6 equal-sized servings. I personally like adding a little franks hot sauce as I am all for the spice.
I love to hear from everyone so please feel free to share your reviews in the comments below. I hope you and your family enjoy this Taco Bubble Up Casserole as much as I do.
HOW DO I MAKE MY TACO BUBBLE-UP CASSEROLE?
1. Cook the ground beef in a pan on the stove then add the taco seasoning and simmer for a few minutes.
2. Preheat the oven to 350F, spray a size 9×13 casserole dish and set aside.
3. In a bowl, mix the ground beef and salsa together.
4. Then cut up the peppers & onion and cut the biscuits into 6 pieces each.
5. In the bottom of the casserole dish place half of the biscuit pieces, top with half of the meat mixture, half of the peppers and onions and half of the cheese.
6. Repeat the layers and finish by placing chopped green onions on top.
7. Cover with foil and bake in the oven for 35 minutes, and then remove the foil and continue baking for 15 minutes.
8. Let cool for 5 minutes before cutting it into 6 servings.
9. You can top it with a spoon of fat-free sour cream (optional)
Continue on to the next page for the list of ingredients and print the recipe
Advertisement