Advertisement
This Weight Watchers Italian Pasta Salad recipe is easy to make and delicious, this pasta salad is one of my favorite recipes!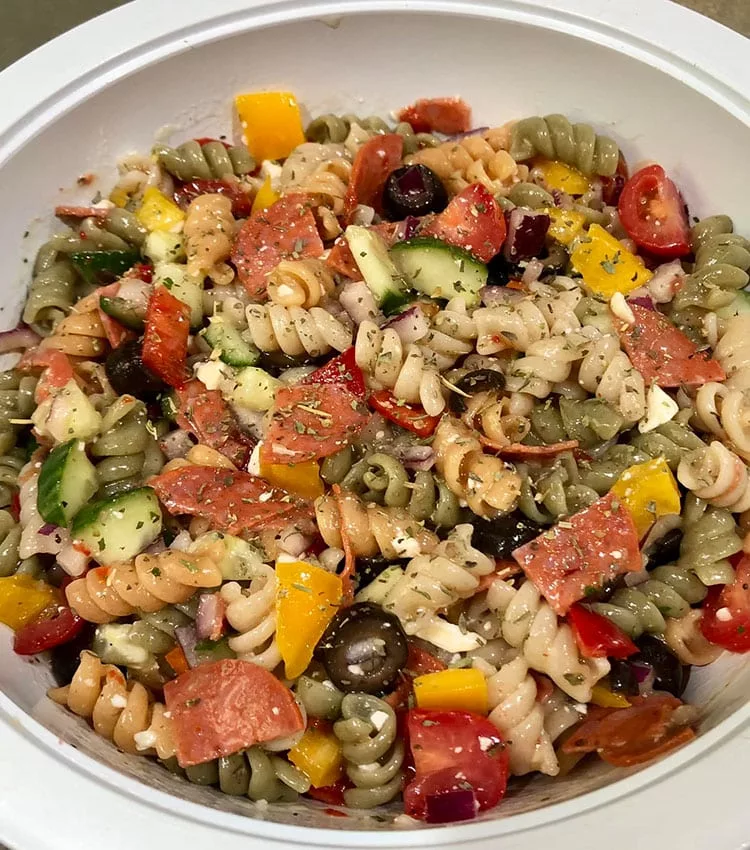 Servings: Makes 9, 1 1/2 cup servings.
5 Points® per serving
Advertisement
I add every day new WW recipes, so check back often!
My site is not affiliated with Weight Watchers in any way. I just love creating healthier recipe options. I don't give any advice on diet or eating habits.
Double-check points on the official WW calculator.
This Weight Watchers Pasta Salad is perfect for a summer BBQ, potluck, or even for an easy, make-ahead meal.
This Weight Watchers Pasta Salad is simple and versatile with full of healthy ingredients
How do I make my Italian Pasta Salad?
1. Fill a medium pot with water and bring the water to a boil.
2. Add the dry pasta and cook for 8 minutes until al dente.
3. Drain the pasta and set it aside.
4. Cut the cherry tomatoes and cucumbers in half.
5. In a bowl, add the pasta along with the tomatoes, cucumbers, peppers, mozzarella, pepperoni, and Italian Dressing.
6. Toss until well combined.
7. Makes 4 servings.
Continue on to the next page for the list of ingredients and print the recipe
Advertisement