Advertisement
Weight Watchers Doritos Taco Salad recipe is my favorite salad, super easy to make and so delicious. This dish is sure to become a favorite on your Weight Loss Journey.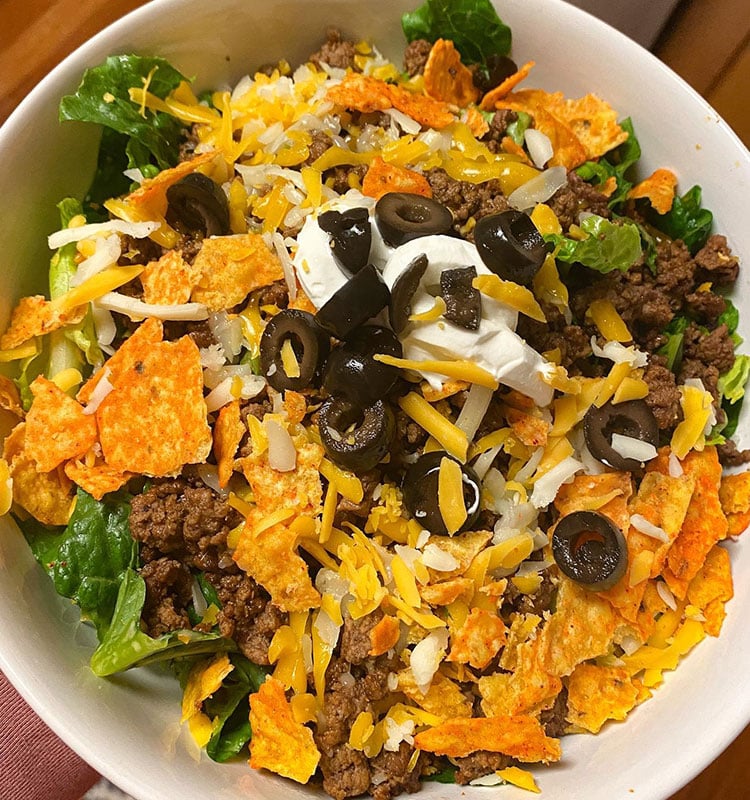 Servings: Makes 16 servings
4 Points per serving (1 cup)
Advertisement
I add every day new WW recipes, so check back often!
My site is not affiliated with Weight Watchers in any way. I just love creating healthier recipe options. I don't give any advice on diet or eating habits.
Double-check points on the official WW calculator.
This Weight Watchers Dorito Taco Salad is probably one of my favorite salads ever!
HOW DO I MAKE MY DORITOS TACO SALAD?
1. Brown ground beef, drain fat.
2. Add dry taco seasoning, and set aside until cool.
3. Then combine lettuce, tomatoes, and cheese in a large bowl.
4. Before serving, add the beef, Doritos, and dressing. Mix well.
5. Serving size: 1 cup
Continue on to the next page for the list of ingredients and print the recipe
Advertisement