Advertisement
This delicious, quick and easy Weight Watchers Broccoli Salad is one of my favorite salads! The combination of the ingredients makes this Broccoli Salad irresistible!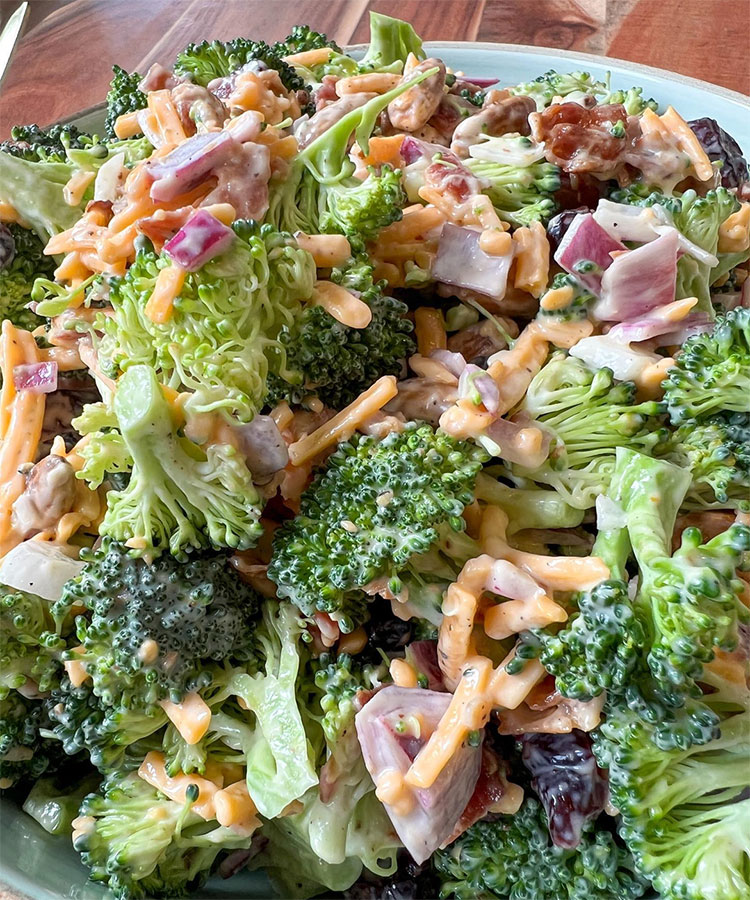 Servings: Makes 7 servings ( 1 cup serving).
3 Points® per serving
Advertisement
I add every day new WW recipes, so check back often!
My site is not affiliated with Weight Watchers in any way. I just love creating healthier recipe options. I don't give any advice on diet or eating habits.
Double-check points on the official WW calculator.
HOW DO I MAKE MY BROCCOLI SALAD?
1. Combine broccoli pieces, red onion, sunflower seeds and cheese In a large mixing bowl.
2. Meantime make the dressing by combining, mayonnaise, vinegar, dry ranch mix, salt, sweetener, unsweetened almond or skim milk, and yogurt In a small bow.
3. Whisk until well combined.
4. Pour dressing over broccoli salad mix.
5. Toss until all ingredients are well combined.
6. Sprinkle the salad with cooked bacon crumbles.
7. Toss just before serving.
8. Garnish with a handful of craisins, if desired for additional points.
9. You can store in the refrigerator for up to 5 days in an airtight container.
Continue on to the next page for the list of ingredients and print the recipe
Advertisement