Advertisement
If you are on a Weight Watchers program, you probably thought bagels were off-limits and normally you'd be right. But these Weight Watchers 2 Ingredient Bagels are a game changer. Just 3 Weight Watchers points each.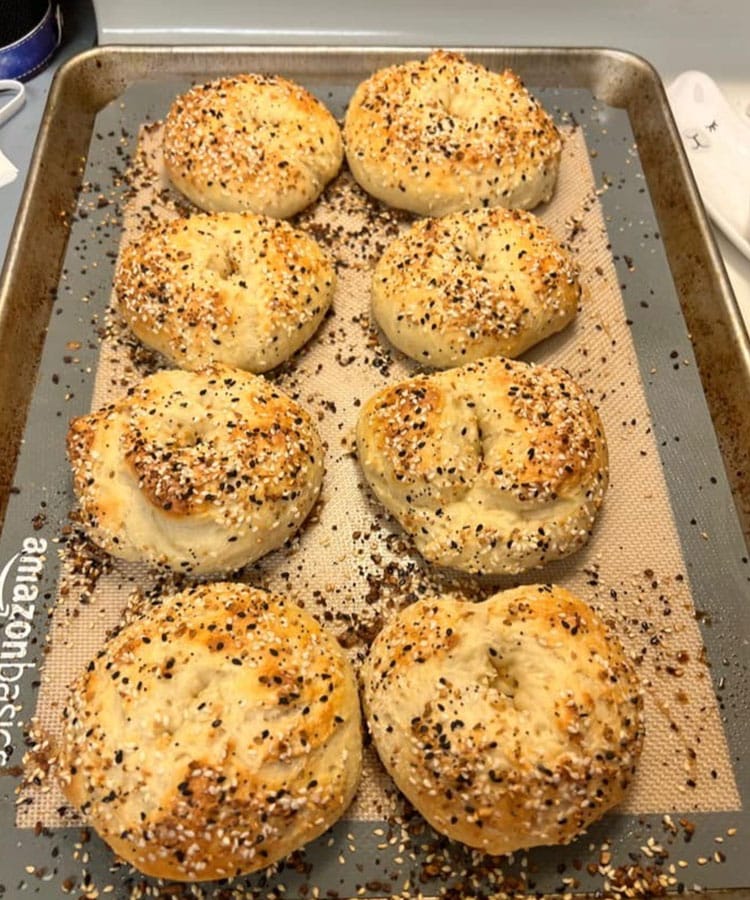 Servings: Makes 4 servings
3 Points® per bagel
Advertisement
This is one of my most popular recipes of all time because they are delicious, low in Weight Watchers points, and easy to make.
I add every day new WW recipes, so check back often!
My site is not affiliated with Weight Watchers in any way. I just love creating healthier recipe options. I don't give any advice on diet or eating habits.
Double-check points on the official calculator.
HOW DO I MAKE MADE 2 INGREDIENTS BAGELS?
1. Preheat oven to 350 degrees.
2. In a bowl, combine 1 cup of self-rising flour and 1 cup of Fage Total 0% Greek Yogurt until a dough starts to form.
3. Brush your hands with a bit of flour and turn the dough on a floured surface.
4. Knead and divide into 4 parts.
5. Roll each dough ball to form a rope and pinch the ends of each rope together to make a circle. You will have four bagels.
6. Beat 1 egg and brush over the bagels and sprinkle with Trader Joe's Everything but the Bagel seasoning.
7. Bake for 23 minutes at 350 degrees in a skillet sprayed with cooking spray and for 2 minutes at 500 degrees, until browned.
Continue on to the next page for the list of ingredients and print the recipe
Advertisement