Advertisement
These Weight Watchers Ham and Cheese Sliders are a game changer for me, Perfect for appetizers, lunch or dinner. Delicious and must give them a try!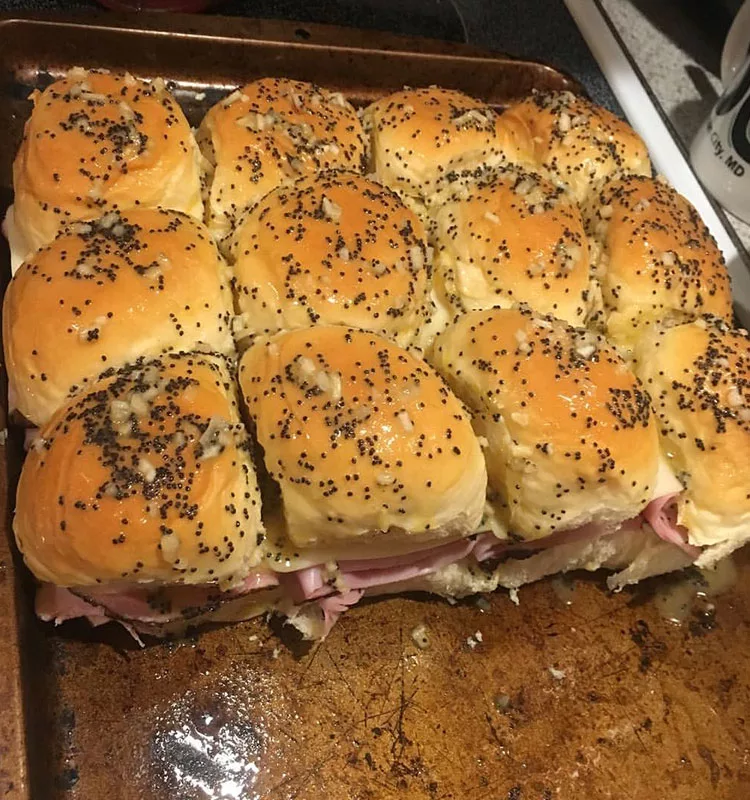 Servings: Makes 12 servings
4 Points® per serving
Advertisement
I add every day new WW recipes, so check back often!
My site is not affiliated with Weight Watchers in any way. I just love creating healthier recipe options. I don't give any advice on diet or eating habits.
Double-check points on the official WW calculator.
HOW DO I MAKE MY HAM AND CHEESE SLIDERS?
1. Preheat the oven to 350 degrees.
2. Using non-stick cooking spray, spray a 9×13 baking dish.
3. Slice the rolls in half.
4. Then place the bottom section of the rolls on your baking dish.
5. Layer 4 slices of the cheese on the bottom section of the rolls.
6. Place the ham on top of the cheese slices.
7. Layer another 4 slices of cheese over the top of the ham.
8. Top the rolls with the cheese layer.
9. Mix together melted light butter, mustard, Worcestershire sauce, onion powder, garlic powder, and poppy seeds in a small bowl.
10. Add the butter mixture over the top of the rolls.
11. Cover the rolls with foil.
12. Bake for 20 minutes and then remove the foil and cook for an additional 5 minutes until the tops of the rolls are lightly browned and the cheese is melted.
13. Remove from the oven.
14. Cut them into individual sliders, and serve warm.
Continue on to the next page for the list of ingredients and print the recipe
Advertisement