Advertisement
What's For Dinner, Weight Watchers Chicken Cordon Bleu is a really good and pretty easy recipe. Ham and cheese are always a good combination.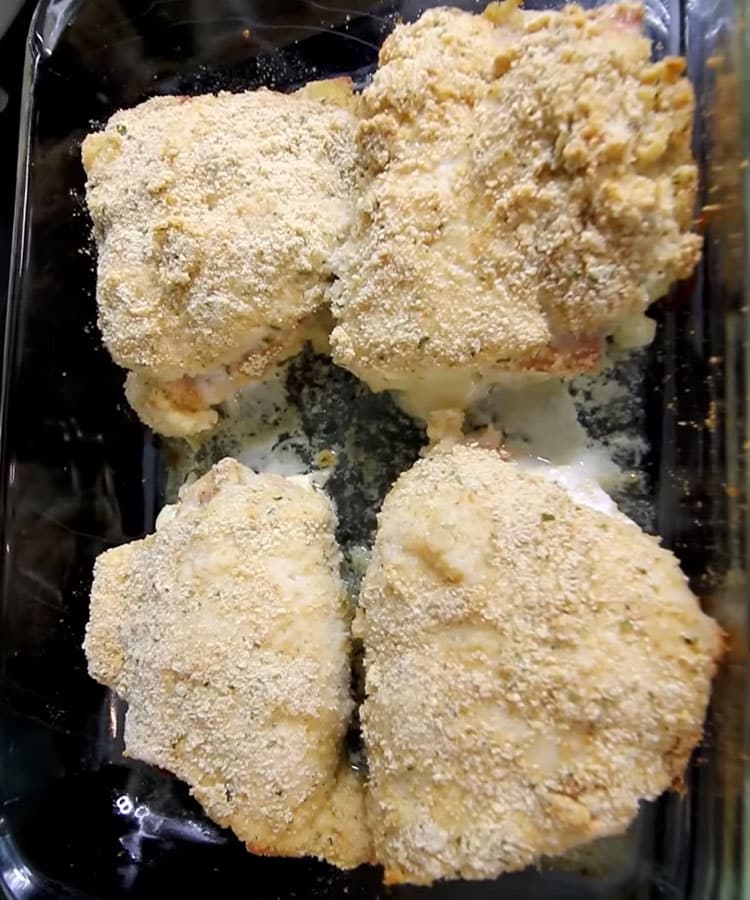 Servings: Makes 4 servings
4 Points® per serving
Advertisement
I add every day new WW recipes, so check back often!
My site is not affiliated with Weight Watchers in any way. I just love creating healthier recipe options. I don't give any advice on diet or eating habits. Before changing your diet please consult a doctor.
Double-check points on the official calculator.
HOW DO I MAKE MY CHICKEN CORDON BLEU?
1. Place chicken breasts between wax paper and use a rolling pin to beat chicken until about 1/4 inch in thickness.
2. Lay out chicken breasts flat and salt and pepper them.
3. Lay Swiss cheese on chicken breast followed by prosciutto.
4. Roll chicken breast up and place seam down.
5. Beat water and egg whites together.
6. Dip chicken in egg whites then dredges chicken in bread crumbs and place on a prepared cooking sheet.
7. Spray chicken with cooking spray and bake at 350 until chicken reaches an internal temp of 165. (about 25-30 minutes)
Continue on to the next page for the list of ingredients and print the recipe
Advertisement