Advertisement
I'm excited to share this easy, creamy frosty peach yogurt pie, With only 4 ingredients you can make this pie, it takes just minutes to make. This pie is low in fat, calories, and WW Points and always I keep one in my freezer.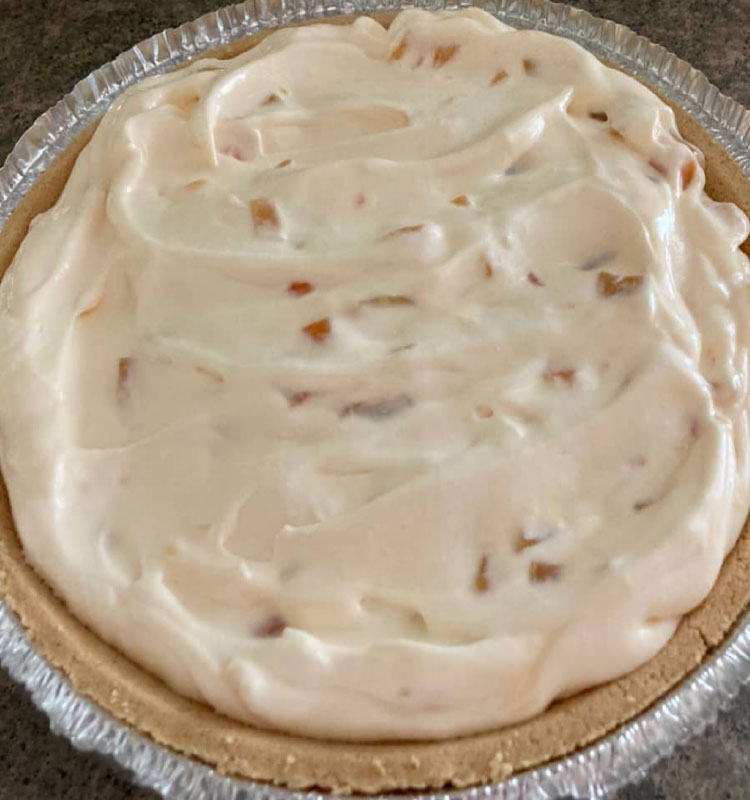 Servings: Makes 8 servings
4 Points per serving
Advertisement
I add every day new WW recipes, so check back often!
My site is not affiliated with Weight Watchers in any way. I just love creating healthier recipe options. I don't give any advice on diet or eating habits.
Double-check points on the official calculator.
HOW DO I MAKE THIS CREAMY PEACH FROZEN YOGURT PIE?
1. Gently stir together the yogurt, peaches and whipped topping until combined in a large bowl.
2. Then spoon the mixture into the graham cracker crust and smooth the top.
3. Freeze until firm, about 4 hours.
4. Before serving, allow the pie to soften in the refrigerator for 2 hours or on the counter for 30 minutes to 1 hour.
5. Store leftovers in the freezer.
Continue on to the next page for the list of ingredients and print the recipe
Advertisement