Advertisement
This Weight Watchers sweet and tart lemon pie is perfect for a quick dessert! very easy but very tasty lemon pie.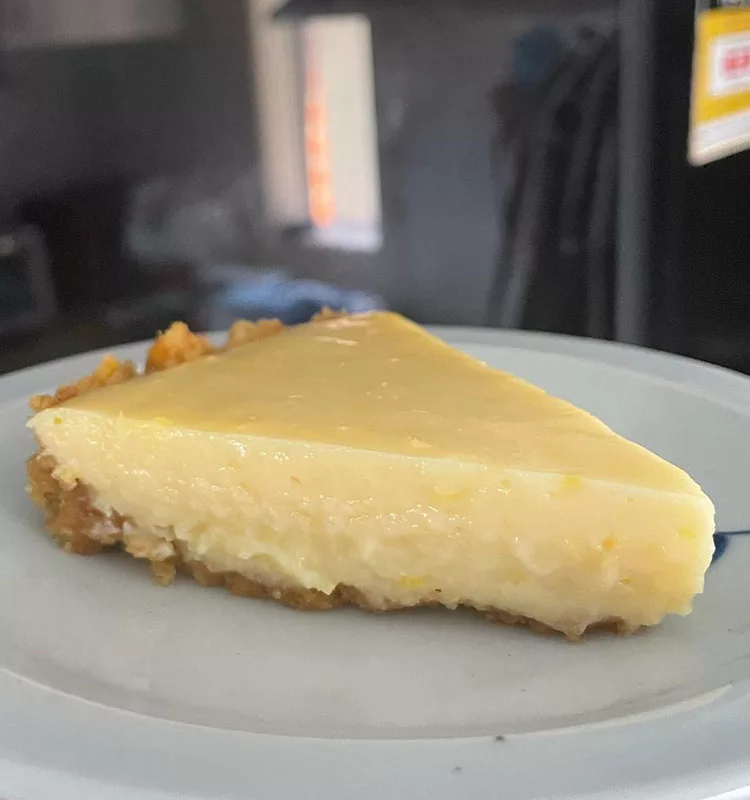 Servings: Makes 10 servings
7 Points® per serving
Advertisement
I add every day new Weight Watchers recipes, so check back often!
My site is not affiliated with Weight Watchers in any way. I just love creating healthier recipe options. I don't give any advice on diet or eating habits.
Double-check points on the official calculator.
HOW DO I MAKE MY LEMON PIE?
1. To make the crust, place graham crackers in a ziplock bag and crush them with a rolling pin.
2. You can also use a food processor if you want.
3. Add graham cracker crumbs to a bowl along with the Truvia and melted butter spread.
4. Mix until well combined.
5. Press the crust mixture into the bottom of a pie pan and place it in the refrigerator while you make the rest of the pie.
6. For the filling, add eggs and condensed milk to a mixer and mix until combined.
7. Zest lemon to get 1 Tbs of zest and then juice lemons until you get 3/4 cup juice.
8. Add juice and zest to egg and condensed milk and mix well.
9. Pour filling onto the crust and bake at 350 for 20-25 minutes or until the pie is slightly jiggly in the center.
10. Let the pie cool and then refrigerate for at least 4 hours or overnight.
Continue on to the next page for the list of ingredients and print the recipe
Advertisement