Advertisement
This No Bake Chocolate Eclair Cake recipe was really easy to make, delicious and perfect for any holiday or family gathering!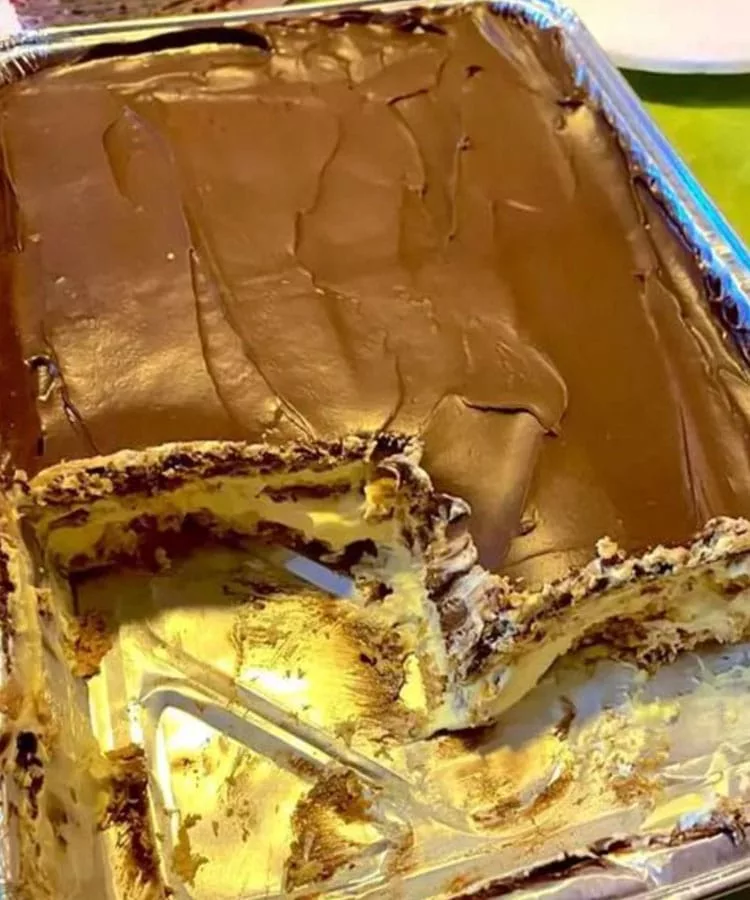 Servings: Makes 12 servings or 24 servings
8 Points™ per serving or 4 Points™ per serving
Advertisement
I add every day new WW recipes, so check back often!
My site is not affiliated with Weight Watchers in any way. I just love creating healthier recipe options. I don't give any advice on diet or eating habits.
Double-check points on the official WW calculator.
HOW DO I MAKE MY CHOCOLATE ECLAIR DESSERT?
1. Mix together vanilla pudding mix and 3 cups of milk.
2. Let set for 2 minutes.
3. Fold in whipped topping.
4. Lay 8 graham crackers in the bottom of a 13X9 inch pan.
5. Cover with half of the vanilla pudding mixture.
6. Top with another layer of graham crackers and cover those with the remaining vanilla pudding mixture.
7. Top with a final layer of graham crackers.
8. Mix together the chocolate pudding mix and the remaining 1 1/2 cups milk, let set for two minutes.
9. Pour chocolate pudding over graham crackers.
10. Refrigerate for 6 hours or overnight.
Continue on to the next page for the list of ingredients and print the recipe
Advertisement