Advertisement
These weight watchers sugar-free caramel cinnamon rolls are low in calories and weight watchers points. They are made with 2 ingredients dough which is equal parts Greek Yogurt and Self Rising Flour.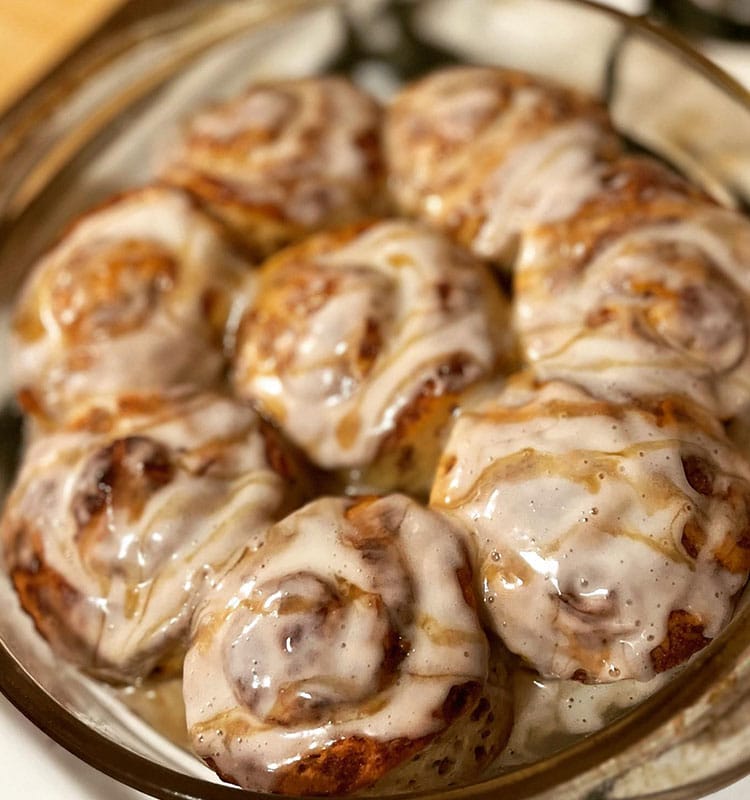 Servings: Makes 16 servings
2 Points® per serving
Advertisement
My site is not affiliated with Weight Watchers in any way. I just love creating healthier recipe options. I don't give any advice on diet or eating habits.
I add every day new Weight Watchers recipes, so check back often!
Double-check points on the official calculator.
HOW DO I MAKE MY CARAMEL CINNAMON ROLLS?
1. Preheat the Oven to 350 degrees.
2. Combine flour and Greek yogurt inside a mixing bowl and blend until ingredients have formed.
3. *if your dough still feels a little sticky, sprinkle flour onto the dough until it feels solid and easy to separate.
4. Cover a cutting board with some flour and place the dough on it.
5. Using a rolling pin, roll the dough out to form a rectangular shape.
6. Spritz the dough 15 times with butter spray.
7. Sprinkle the dough with cinnamon and sugar
8. Roll the dough up so you have a long tube.
9. Cut the dough evenly into 8 equal pieces.
10. Then place the cinnamon rolls into an 8-inch cake pan and bake in the oven at 350 for 20 to 25 minutes.
11. Before serving, remove them from the pan and pour out two tablespoons of the sugar-free caramel sauce over the cinnamon rolls. Enjoy!
12. Serving Size: 1 cinnamon roll
Continue on to the next page for the list of ingredients and print the recipe
Advertisement