Advertisement
Egg Roll in a Bowl – Low Carb/ Weight Watchers Friendly, Egg Roll in a Bowl is not only Low Carb and Keto Friendly, but it is also Weight Watchers Friendly. It's a one-skillet, easy, delicious meal that comes together in minutes!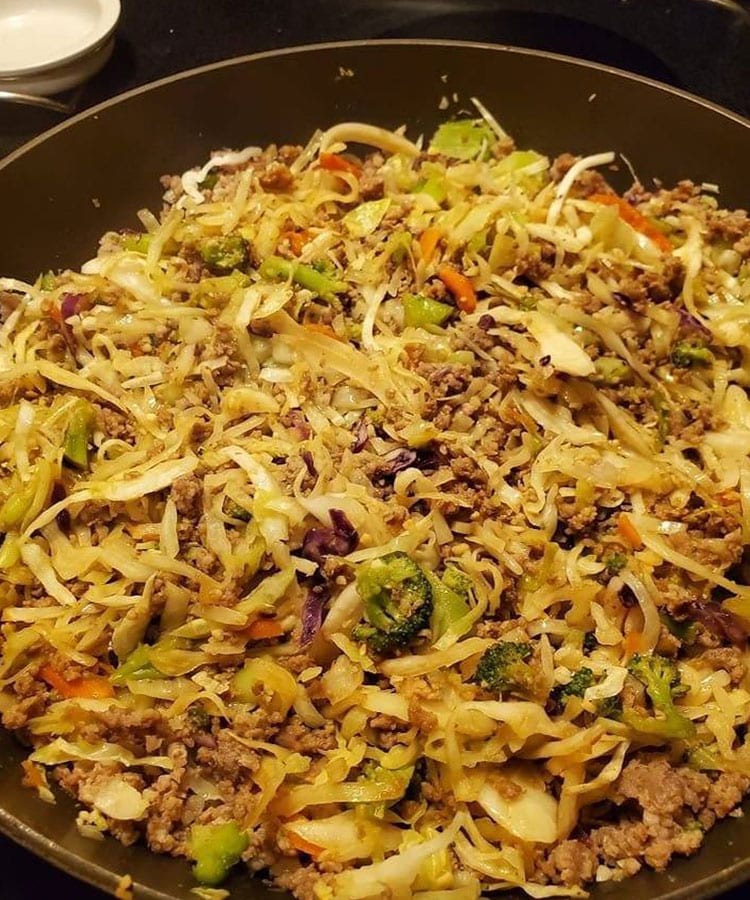 Servings: Makes 5 servings
1 Point per serving
Advertisement
I add every day new WW recipes, so check back often!
My site is not affiliated with Weight Watchers in any way. I just love creating healthier recipe options. I don't give any advice on diet or eating habits.
Double-check points on the official calculator.
This Weight Watchers Egg Roll in a Bowl is a simple, easy-to-make, delicious low-point meal. And what I love most about this recipe is it amazing as leftovers!
Have you heard of this recipe before?
Egg Roll In a Bowl is a low-carb version of egg rolls minus the egg roll wrapper and it is served in a bowl. This recipe is pretty simple and really easy to make.
HOW DO I MAKE MY EGG ROLL IN A BOWL?
1. Brown turkey in a large skillet or wok, add ground pepper.
2. Once the turkey is browned, add garlic and ginger and cook for about a minute.
3. Add soy sauce and sesame oil and mix them together.
4. Add in coleslaw and green onions, stir and cook until cabbage starts to soften.
5. This makes about 5 servings which are a little over a cup.
Continue on to the next page for the list of ingredients and print the recipe
Advertisement