Advertisement
These Homemade Weight Watchers Baked Mozzarella Sticks are perfect for a snack or appetizer, They're crispy, gooey, and cheesy. These Weight Watchers Baked Mozzarella Sticks are delicious as the fried version but much healthier for you.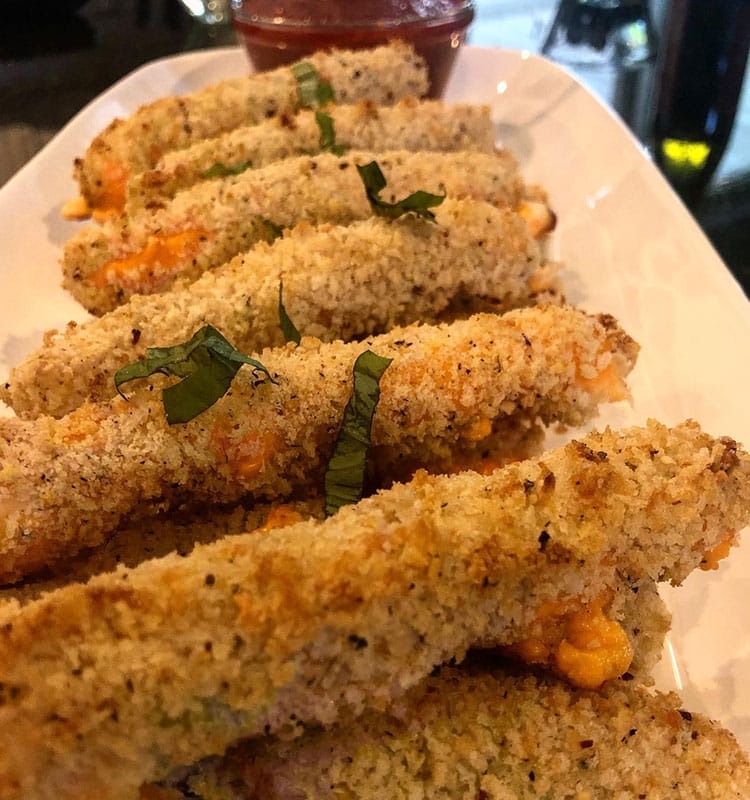 Servings: Makes 4 servings
2 Points® per serving
Advertisement
I add every day new Weight Watchers recipes, so check back often!
My site is not affiliated with Weight Watchers in any way. I just love creating healthier recipe options. I don't give any advice on diet or eating habits.
Double-check points on the official calculator.
HOW DO I MAKE MY BAKED MOZZARELLA STICKS?
1. In a medium-sized saucepan, add olive oil.
2. Place the saucepan over medium to low heat for about 1 minute.
3. Then add garlic, and saute for approximately 1 minute.
4. Add 15 ounces of tomato sauce, salt, red pepper flakes, and sugar. Stir to mix.
5. Heat, stirring occasionally until the sauce starts to boil, reduce heat, and simmer for about 10 minutes.
6. Take the saucepan off of the heat.
7. In the meantime, add panko bread crumbs, oregano, garlic powder, salt, and black pepper in a shallow bowl.
8. On a small plate, add flour.
9. In a shallow dish, add egg whites.
10. Roll each string cheese in the flour and remove excess, then dip in the egg whites and roll in the breadcrumbs.
11. Put the cheese sticks on a baking sheet, leaving about 2 inches in between.
12. Spray the cheese sticks using olive oil-flavored cooking spray.
13. Then, place the baking sheet in the freezer for 1 hour, and place the sauce in the refrigerator.
14. After 45 minutes, preheat the oven to 400° F.
15. In a preheated oven, place a baking sheet with cheese sticks, and bake for about 8 to 10 minutes, until the cheese sticks are heated through, but not completely melted.
16. Reheat the sauce, either on the stove in a small saucepan, or in the microwave for 1 to 2 minutes.
17. Serve immediately and enjoy.
Continue on to the next page for the list of ingredients and print the recipe
Advertisement