Advertisement
Get ready for fall with this Weight Watchers Apple Pie Baked Oatmeal, Apple pie was the first pie I ever made by myself I eat it for breakfast, but it's like dessert.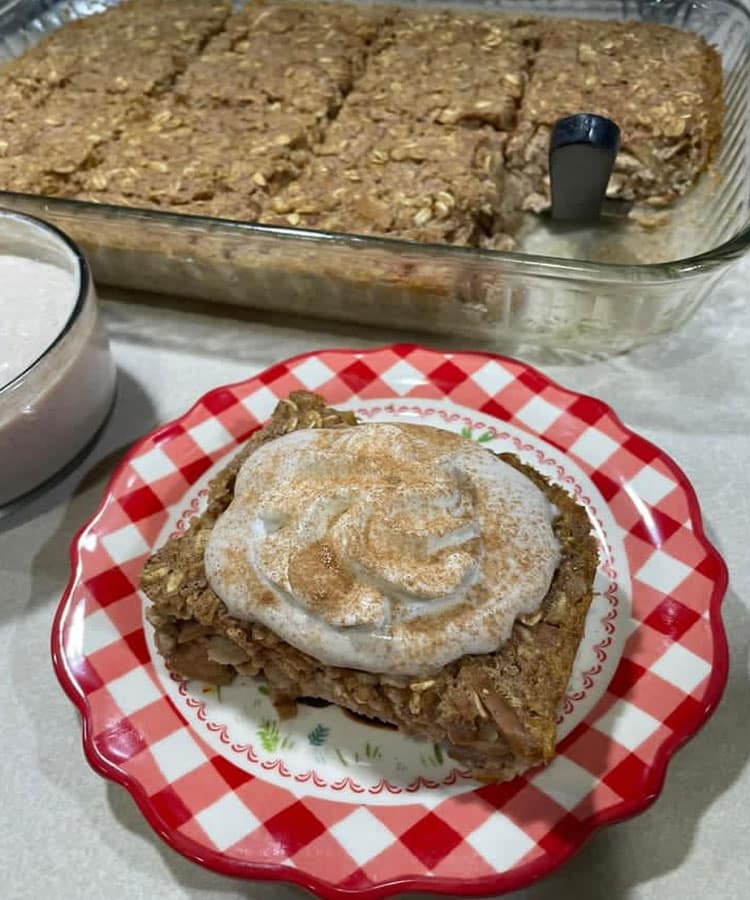 Servings: Makes 8 servings – 1 Point per serving
I add every day new WW recipes, so check back often!
Advertisement
My site is not affiliated with Weight Watchers in any way. I just love creating healthier recipe options. I don't give any advice on diet or eating habits.
Double-check points on the official calculator.
HOW DO I MAKE MY APPLE PIE-BACKED OATMEAL?
1. Core and dice apples (I didn't peel).
2. In a medium saucepan, combine apples, cinnamon, Stevia, and water, and toss to coat.
3. Bring water to a boil, cover, and cook on medium-low for about 20 minutes, stirring about every 5 minutes.
4. Uncover, and turn the heat to low to evaporate some of the water.
5. Preheat the oven to 350 degrees.
6. Then spray a 9" x 13" glass baking dish with cooking spray.
7. Combine oats, milk, applesauce, eggs, syrup, vanilla, baking powder, and salt In a mixing bowl.
8. Stir in cooked apples with the remaining liquid.
9. Pour into the prepared baking dish.
10. Bake for about 30 minutes until set and lightly brown.
11. Serve warm or cold with glaze.
12. Store it in the refrigerator for up to 1 week.
13. Stir all ingredients together in a bowl for the glaze.
14. Cover and refrigerate.
Continue on to the next page for the list of ingredients and print the recipe
Advertisement