Advertisement
These Weight Watchers chicken enchiladas are delicious, easy to make and family-friendly. It's a great weekend meal and the whole family will love it.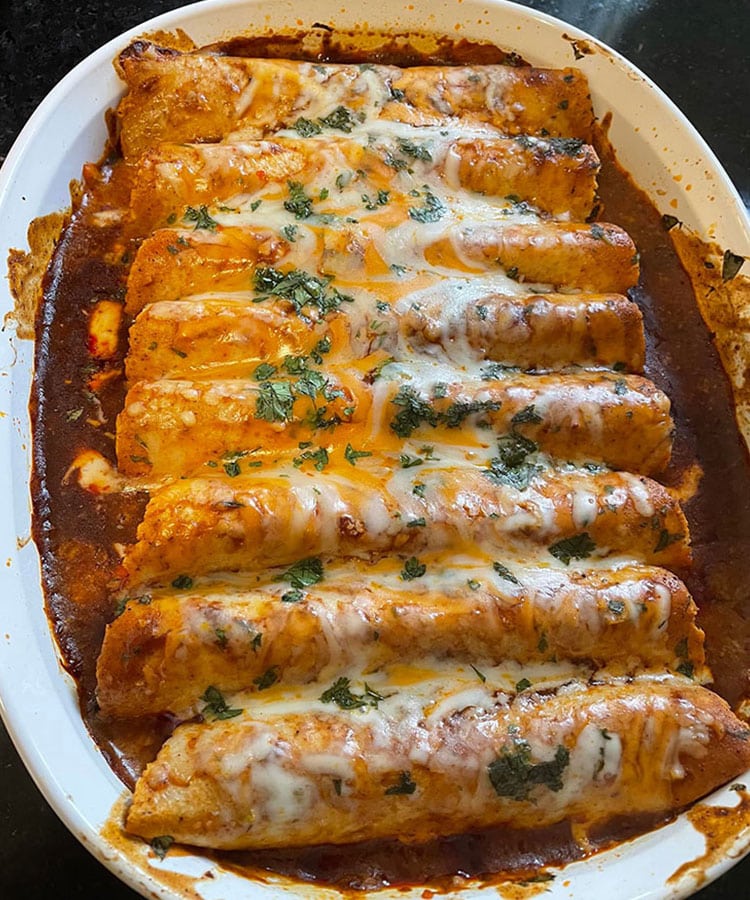 Servings: Makes 6 servings
4 Points® per serving
Advertisement
I add every day new WW recipes, so check back often!
My site is not affiliated with Weight Watchers in any way. I just love creating healthier recipe options. I don't give any advice on diet or eating habits. Before changing your diet please consult a doctor.
Double-check points on the official calculator.
HOW DO I MAKE MY CHICKEN ENCHILADAS?
1. Combine together the pre-cooked shredded chicken and enchilada sauce in a saucepan over low-medium heat and heat for 5 minutes.
2. Then place 1/3 cup of chicken and enchilada sauce mixture in each tortilla, roll up and place seam down in an 8 x 12 non-stick cooking pan.
3. Use the remaining enchilada sauce that is left in your pan and drizzle it on top of your rolled-up enchiladas.
4. Sprinkle cheese on top of all enchiladas, cover the pan with tin foil and bake in the oven at 400 degrees for 20-25 minutes.
Continue on to the next page for the list of ingredients and print the recipe
Advertisement