Advertisement
This Weight Watchers Crock Pot Chicken and Dumplings recipe is not only easy to make, but is a delicious comfort food, perfect for a cold winter day!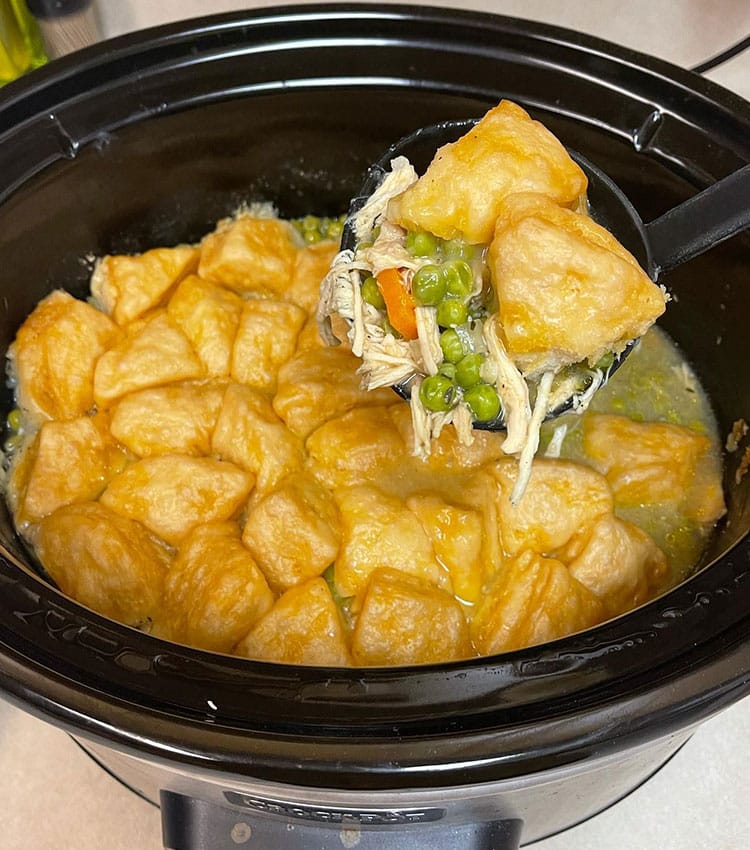 Servings: Makes 8, 1 1/2 cup servings.
3 Points® per serving
Advertisement
I add every day new WW recipes, so check back often!
My site is not affiliated with Weight Watchers in any way. I just love creating healthier recipe options. I don't give any advice on diet or eating habits.
Double-check points on the official calculator.
HOW DO I MAKE MY CROCK POT CHICKEN AND DUMPLINGS?
1. Add the chicken broth, soups, and seasoning to the crockpot and stir.
2. Add in onion and celery and stir.
3. Place chicken breast in and cook on high for about 4 hours or until the chicken is cooked and tender.
4. For the dumplings, mix the flour, yogurt and parsley together until a soft dough forms.
5. Knead the dough for about 5 minutes.
6. Once the chicken is cooked, remove it from the crockpot and shred it, return it to the crock pot.
7. Add in mixed veggies and stir.
8. Drop the dumpling dough in by about 1-2 tsp-sized balls.
9. Cover and cook for an additional hour on high until the dumplings are cooked.
Continue on to the next page for the list of ingredients and print the recipe
Advertisement