Advertisement
This delicious Weight Watchers French Onion Chicken recipe is super easy to make and smothered in a french onion soup.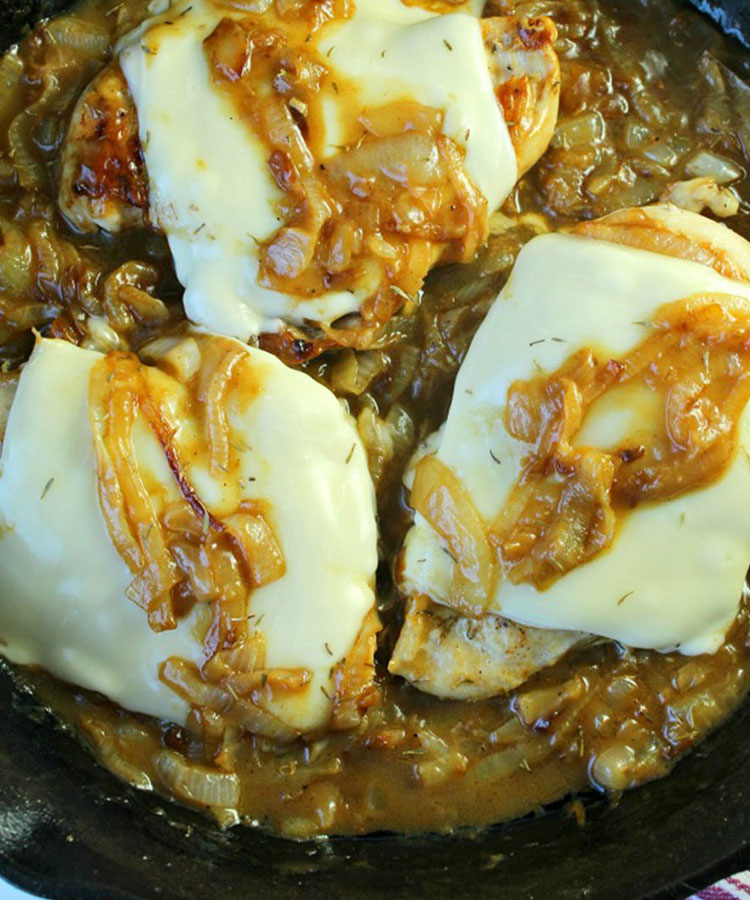 Servings: Makes 4 servings
2 Points per serving.
Advertisement
I add every day new WW recipes, so check back often!
My site is not affiliated with Weight Watchers in any way. I just love creating healthier recipe options. I don't give any advice on diet or eating habits.
Double-check points on the official calculator.
HOW DO I MAKE MY FRENCH ONION CHICKEN?
1. Preheat the oven to 400 degrees.
2. In a skillet, spray with non-stick cooking spray and saute onion and 3 tbsp broth until onion is tender, set aside.
3. Season the chicken breasts with salt, pepper and Italian seasoning and cook in the skillet until brown on both sides. Set aside.
4. Return onions to skillet and sprinkle with flour until onions are coated.
5. Add 1/2 cup chicken stock and stir until the mixture thickens.
6. Pour into a 9×13 baking dish and add chicken on top.
7. Top each chicken breast with 1 oz cheese (shredded or sliced).
8. Cook for 20 minutes or until the chicken is fully cooked.
9. Spoon onion gravy over chicken breast and serve.
Continue on to the next page for the list of ingredients and print the recipe
Advertisement