Advertisement
This Weight Watchers Slow Cooker Chicken Noodle Soup recipe is a keeper for me, so easy to make, low in points and my family adores it.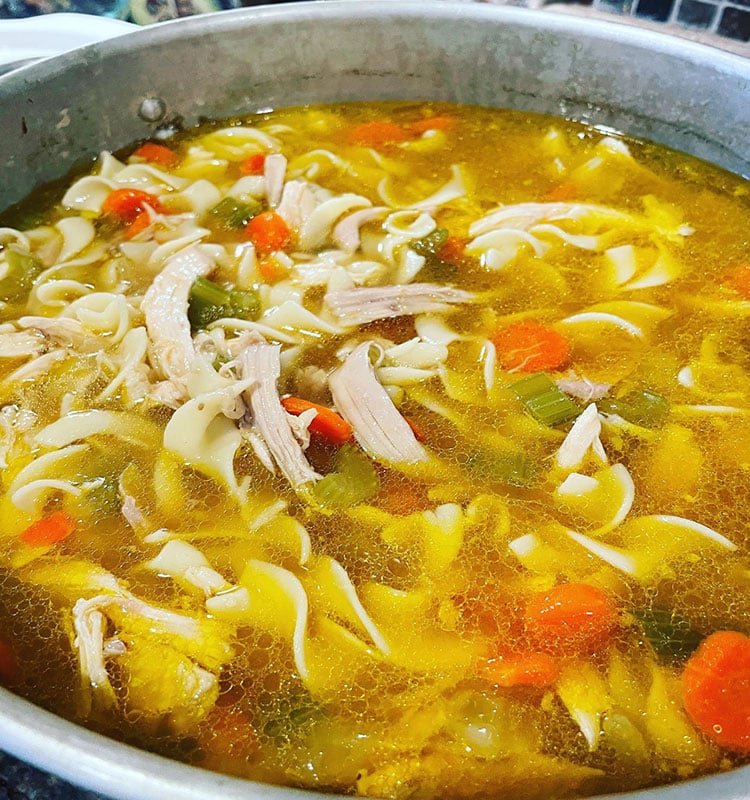 Servings: Makes 14, 1 cup servings.
2 Points per serving
Advertisement
I add every day new WW recipes, so check back often!
My site is not affiliated with Weight Watchers in any way. I just love creating healthier recipe options. I don't give any advice on diet or eating habits.
Double-check points on the official WW calculator.
HOW DO I MAKE MY CHICKEN NOODLE SOUP?
1. Set your crockpot to low.
2. Place chicken breast, carrots, celery, onion, broth, water and seasonings in and cook on low for approx 6-7 hours.
3. Remove chicken and shred.
4. Turn the slow cooker to high and add in your pasta and chopped parsley, cook for 10-15 minutes until noodles are soft, add shredded chicken and stir.
5. Remove from heat and serve *don't leave the pasta to cook too much.
6. The soup will freeze well.
Continue on to the next page for the list of ingredients and print the recipe
Advertisement