Advertisement
This Weight Watchers No-Bake Peanut Butter Pie is a great dessert for Summer! The greatest part about this pie is how fast and easily it comes together!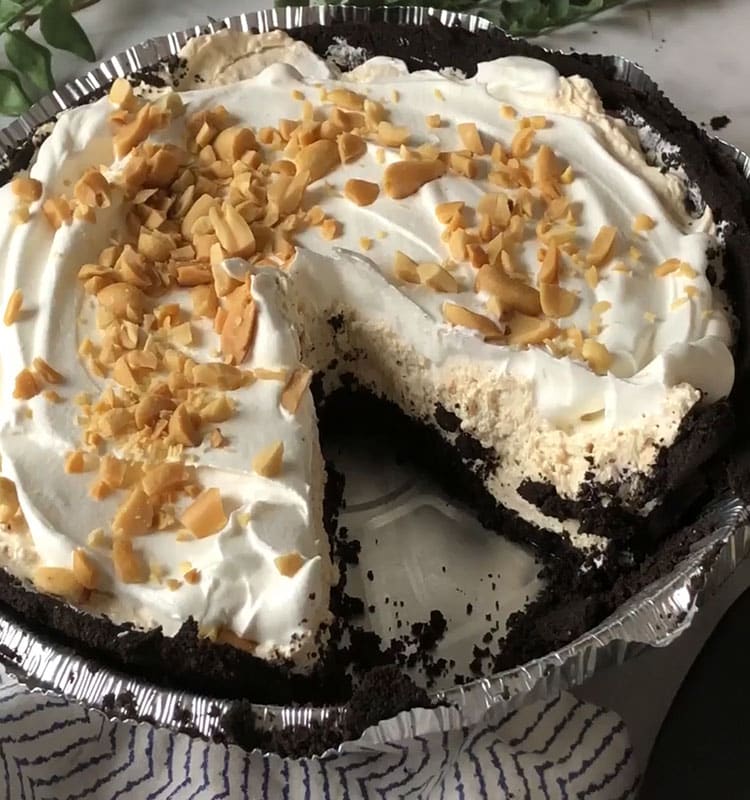 Servings: Makes 8 servings
6 WW Points® per serving
Advertisement
I add every day new Weight Watchers recipes, so check back often!
My site is not affiliated with Weight Watchers in any way. I just love creating healthier recipe options. I don't give any advice on diet or eating habits.
Double-check points on the official calculator.
HOW DO I MAKE THIS NO-BAKE PEANUT BUTTER PIE?
1. In a food processor, add the chocolate graham crackers and melted butter and pulse until the crackers form crumbs.
2. Then press the crumbs into the bottom of an 8 in-pie dish.
3. In a medium bowl, beat cream cheese and peanut butter with a hand mixer.
4. Fold in whipped topping and vanilla.
5. Spoon into graham cracker pie shell; cover, and refrigerate for 2 to 3 hrs until firm.
6. Cut pie into 8 equal slices.
7. Serving size: 1 slice
Continue on to the next page for the list of ingredients and print the recipe
Advertisement