Advertisement
Peanut Butter Banana Chocolate Chip Cookies | Breakfast Cookies | I had some ripe bananas and tried out a new WW recipe to use them up. They were really easy and pretty tasty!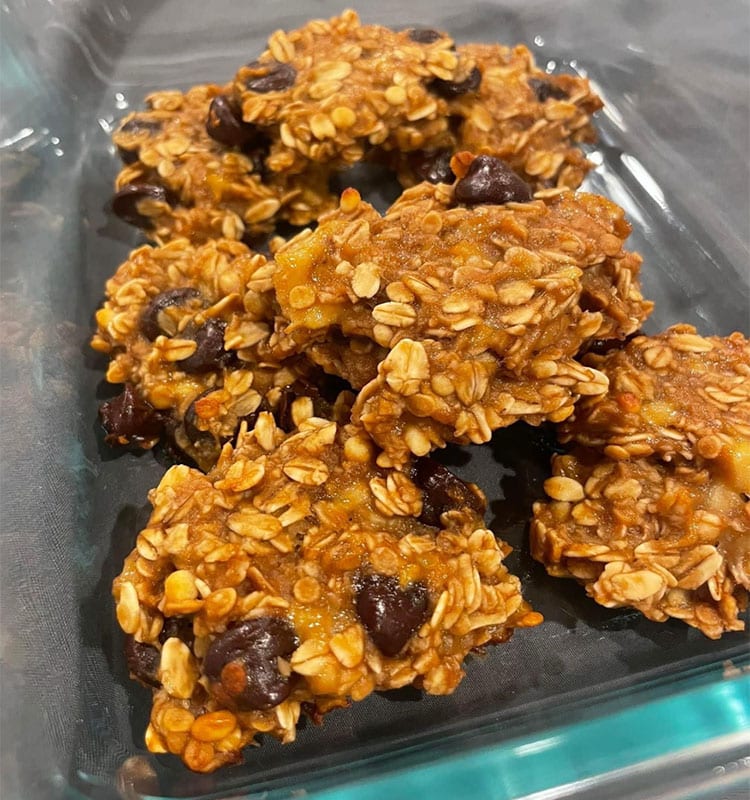 Servings: Makes 16 servings
2 Points® per serving
Advertisement
These banana peanut butter chocolate chip breakfast cookies sounded really good they only have a few ingredients in them so I thought I would make them.
I add every day new WW recipes, so check back often!
My site is not affiliated with Weight Watchers in any way. I just love creating healthier recipe options. I don't give any advice on diet or eating habits. Before changing your diet please consult a doctor.
Double-check points on the official WW calculator.
How do I make my Peanut Butter Banana Chocolate Chip Cookies?
1. In a medium-sized bowl, smash up bananas.
2. Stir in the remaining ingredients.
3. On a cookie sheet lined with parchment paper, drop the dough in rounded Tablespoons.
4. You should get 16 cookies.
5. Cook at 350 for about 20 minutes.
6. These are best served warm!
Continue on to the next page for the list of ingredients and print the recipe
Advertisement