Advertisement
These Weight Watchers Pancakes are simple low-point pancakes with only 5 ingredients. Perfect for any weekend morning breakfast or for brinner during the weeknights.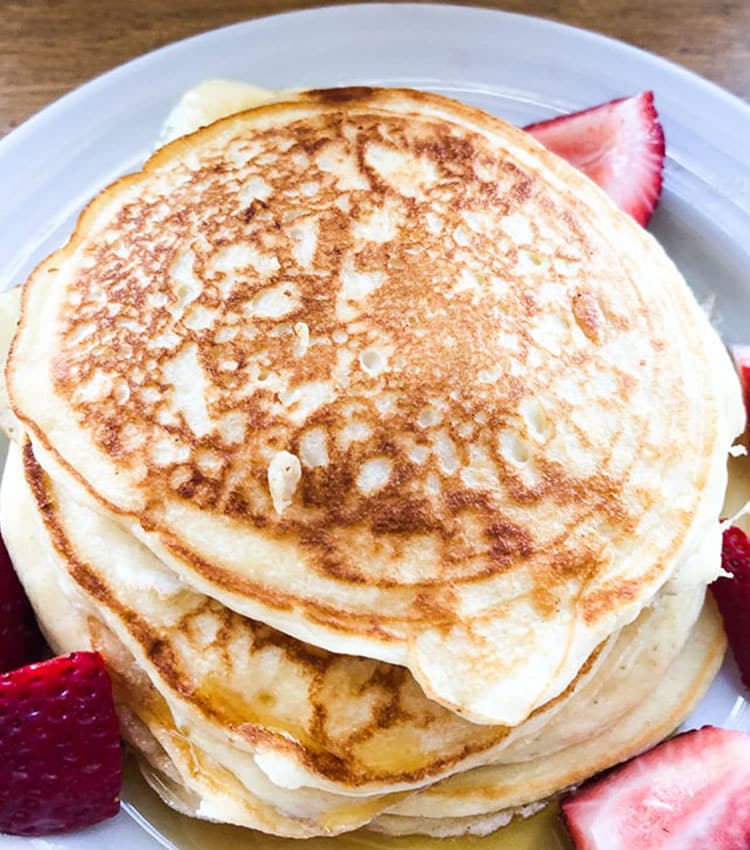 Servings: Makes 16 servings
1 WW Point® per serving
Advertisement
I add every day new Weight Watchers recipes, so check back often!
My site is not affiliated with Weight Watchers in any way. I just love creating healthier recipe options. I don't give any advice on diet or eating habits.
Double-check points on the official calculator.
HOW DO I MAKE MY PANCAKES – NO BANANAs
1. Whisk together flour, greek yogurt, eggs, milk, and vanilla in a large bowl.
2. Let the batter rest for a few minutes and set aside while a pan heats up.
3. Heat a lightly oiled frying pan over medium to high heat.
4. Drop two tablespoons of batter onto the griddle.
5. Brown on both sides and serve hot.
6. Serve with your favorite maple syrup.
Continue on to the next page for the list of ingredients and print the recipe
Advertisement