Advertisement
Weight Watchers Air Fryer Chicken Fajitas Recipe. This Mexican dinner is healthy and made in the air fryer. It's the perfect, quick and easy meal when you've no time.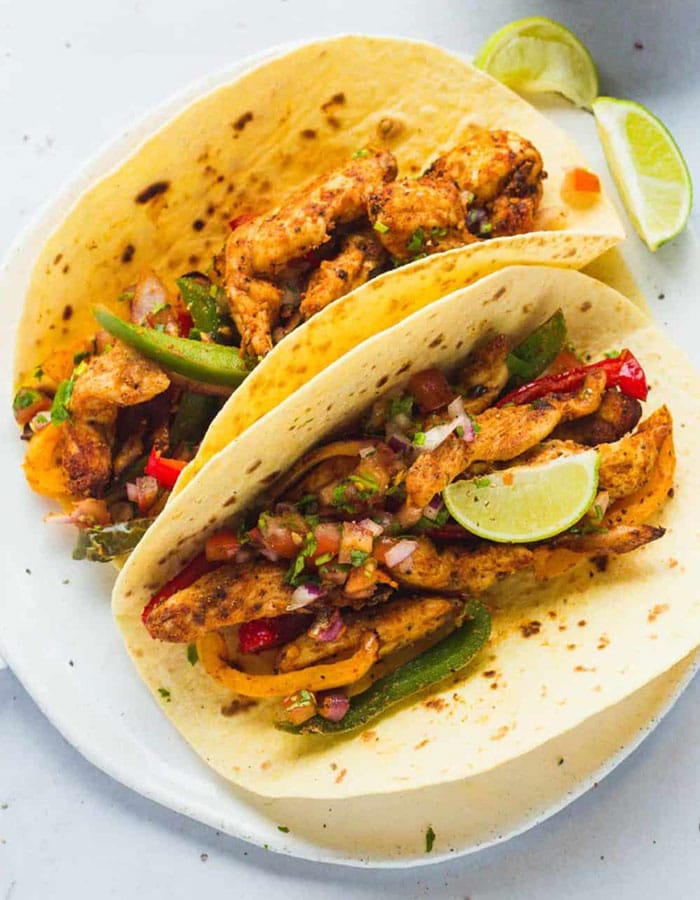 Servings: Makes 8 servings
3 Points® per serving
Advertisement
I add every day new WW recipes, so check back often!
My site is not affiliated with Weight Watchers in any way. I just love creating healthier recipe options. I don't give any advice on diet or eating habits.
Double-check points on the official calculator.
HOW DO I MAKE MY CHICKEN FAJITAS IN THE AIR FRYER?
1. Preheat the air fryer to 350° F.
2. Add green bell pepper, red bell pepper, and onion in a medium mixing bowl.
3. Add 2 teaspoons of olive oil. Add salt and ground black pepper. Toss to coat evenly. Set aside for later.
4. In another mixing bowl, add chicken. Season with fajita seasoning.
5. Drizzle chicken with 1 teaspoon of olive oil. Toss to coat well.
6. In preheated air fryer, place the prepared chicken in a basket.
7. Cook for six minutes, shake, then cook for another 6 minutes.
8. Remove chicken and aside to rest.
9. Then place green bell pepper, red bell pepper, and onion in the air fryer basket.
10. Cook for 7 minutes. Shake, then cook another 7 minutes.
11. Divide equal amounts of chicken and green pepper, red pepper and onion into eight tortillas.
Continue on to the next page for the list of ingredients and print the recipe
Advertisement