Advertisement
These Weight Watchers Air Fryer Stuffed Peppers are only 2 points plus they are delicious and super easy to make.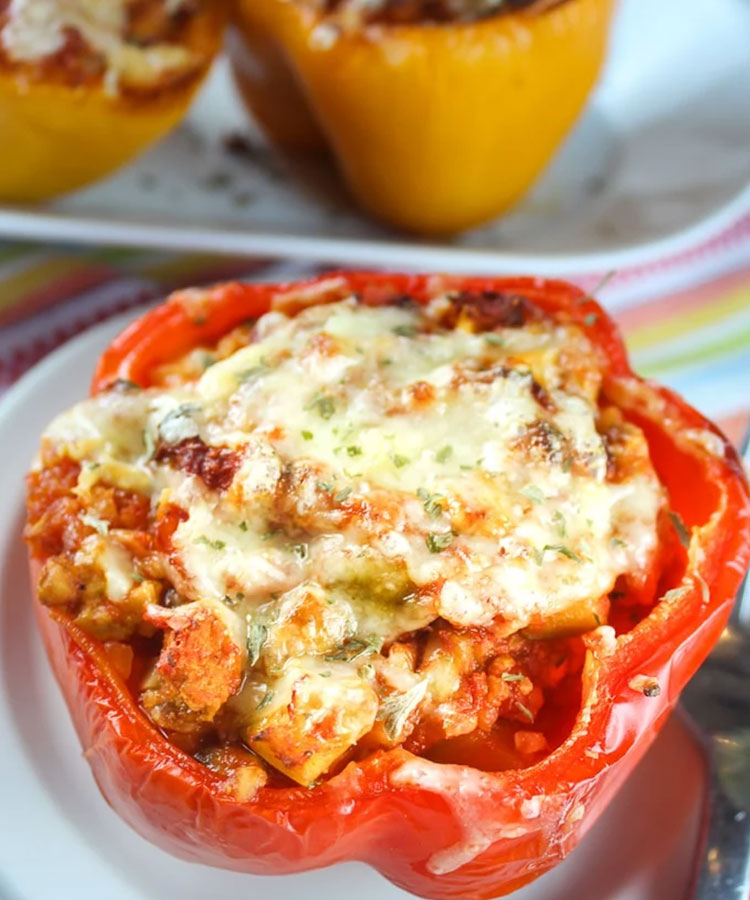 Servings: Makes 6 servings
2 Points per serving
Advertisement
HOW DO I MAKE MY AIR FRYER STUFFED PEPPERS?
1. Heat a non-stick skillet on medium-high.
2. Add water, ground turkey, zucchini and mushrooms.
3. Brown for five minutes and add salt.
4. While the turkey is browning, heat cauliflower rice in the microwave according to package directions.
5. On low heat for 2-3 minutes, add Worcestershire, rice and tomatoes.
6. While the turkey mixture is cooking, prep peppers by slicing off the tops and cleaning the insides (save the pepper tops to use in other recipes).
7. Spoon turkey mixture into peppers.
Air Fryer Instructions:
1. AF at 350 for 10 minutes.
2. Open AF and add shredded cheese.
3. Fry for an additional 5 minutes in the air fryer until the cheese is melted and browned
Oven Instructions:
1. Cover with aluminum foil, then cook at 350 for 30 minutes.
2. Uncover and add shredded cheese.
3. Bake an additional 15 minutes (uncovered).
Continue on to the next page for the list of ingredients and print the recipe
Advertisement