Advertisement
This delicious, simple-to-make, turkey meatloaf makes a great comforting Weight Watchers dinner or lunch. At just 2 Points per generous slice.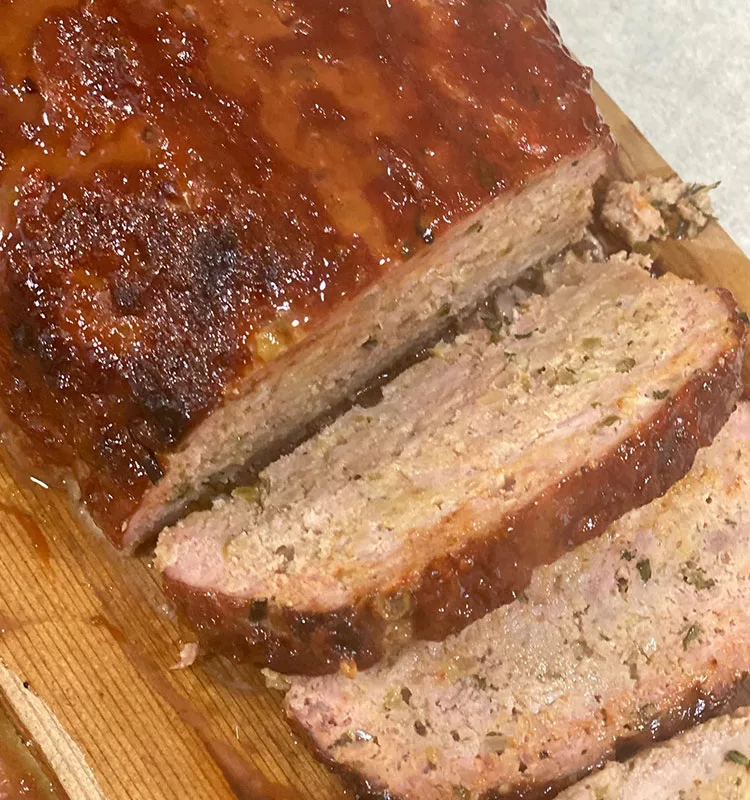 Servings: Makes 6 servings
2 Points® per serving
Advertisement
I add every day new WW recipes, so check back often!
My site is not affiliated with Weight Watchers in any way. I just love creating healthier recipe options. I don't give any advice on diet or eating habits.
Double-check points on the official WW calculator.
HOW DO I MAKE MY TURKEY MEATLOAF RECIPE?
1. Preheat the oven to 180°C / 350°F
2. In a large bowl grate the onion! This really will help with both the flavor and texture of this meatloaf.
3. Then add tomato paste, ground turkey, minced garlic, egg, milk, and breadcrumbs.
4. Crumble over the stock cube and add the ground sea salt and black pepper.
5. Add one tablespoon of Worcestershire sauce.
6. Mix till the ingredients are well combined.
7. Then place the mixture into a small loaf pan (mine measured 8 inches by 4 inches).
8. Blend the remaining Worcestershire sauce with the tomato ketchup and yellow mustard in a separate bowl.
9. Spoon the sauce onto the top of the meatloaf and spread it out using the back of the spoon.
10. Place in a preheated oven and cook for 50 – 55 minutes.
11. The internal temperature should reach 165°F to ensure that the turkey is cooked through.
12. Take out of the oven and leave to rest for five minutes before serving.
13. Enjoy and remember to track!
Continue on to the next page for the list of ingredients and print the recipe
Advertisement